Bespoke Furniture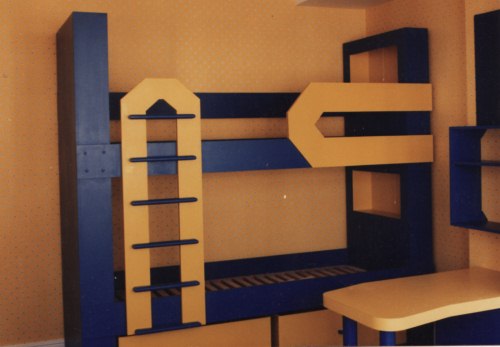 Across our years of furniture manufacturing, we have welcomed commissions – just that one-off piece that can't be found at a store or a whole room of completely unique furniture that isn't replicated anywhere else. We will undertake the commission of any one-off piece, be it freestanding furniture or a whole room of fitted bespoke items.
Lots of work goes into the creation of unique pieces. It can be a complex process that we make easier for you – our team make the process a delightful experience.
Our designers help you take your visions to the next level. We use quality traditional and modern materials, using them individually or combining them to create imaginative and stylish one-off pieces for you to treasure in your home.
Our ten year works guarantee ensures that our services continue to benefit our client should you need us in the future.
We always invite our clients, new and old, to contact us regarding ideas and dreams – our superior design team have a wealth of experience and can discover how cost effective it is for us to produce a specially commissioned piece on your behalf.
Perhaps you have seen already something you would like, but it just doesn't contain that personal touch you long for. We can add a hint of personality to really enhance a piece of furniture to take proud of place in your home.
Achieving Amazing Results From Your Ideas
Following an enquiry, we will appoint a highly experience consultant to visit you in your home – discussing your requirements, which materials can be applied and the finish you desire. We will talk about how best we can achieve it, and we will view the space or room you wish to fill with the commissioned piece/s.
We're experts in being able to utilise space and will always advise you in an honest way on the layout, materials, fittings and other design ideas that you may not have already considered.
Every aspect of the current and proposed room design is considered, be it shoe storage or workspace installations we will consider your ideas and how we can team them with our skills to produce maximum comfort and functional storage.
Transforming Unloved Space to a Functional & Desirable Area
Whether you are transforming an unwanted space under your stairs, fitting furniture into a hallway, or re-designing a spare room we can replicate items of furniture with a touch of individuality.
With a free design and planning service, we will work within your timeframes and discuss with you your budget and if we can achieve your results within the budget you have set.
Children's bunk beds
Cabin beds
Play areas
Nursery Furniture
Hallway cupboards
Understairs storage
Bookcases
Radiator Covers
Skirting Boards
Whatever your ideal, please feel free to contact our design team to see how we can help create that unique piece of furniture for your home  01268 418 704