Designer Radiator Covers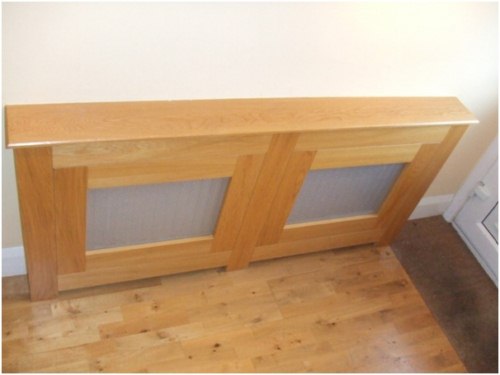 We supply superior quality bespoke radiator covers that are tailored completely to meet our customers' requirements.
As well as offering an extended range of hand-made products that we manufacture ourselves, we understand the need to be able to create a comprehensive range of products for our clients.
Decorative grills, additional shelving – a great way to conceal often ugly radiators. This is every reason that our clients come to us - for bespoke covers that ooze style and individuality.
With a number of well sourced materials and a variety of available finishes, the radiator covers that we design and create are just a wonderful way to transform a room. Unique options, real wood, veneer, stainless steel and brass are just some of the materials we use in our creations.
Bringing real quality style to made to measure items. We precisely measure the area of which you wish to cover, supply you with a competitive quotation, and proceed to hand making a unique product which is individual to your home.
Made to Measure Service
Accurate Measurements
Home Consultancy
Prompt & Precise Hand Made Radiator Covers
Professional Fitting Service
Our bespoke furniture is made  to meet your needs and tastes and is beautifully hand crafted in a range of modern, traditional and contemporary styles.
They are made to suit each budget, and we finish radiator covers on site ready to install – whether or not you choose to select us to fit them.
Our expert team are looking forward to your call – contact us today  01268 418 704