Teenagers's Bedroom Furniture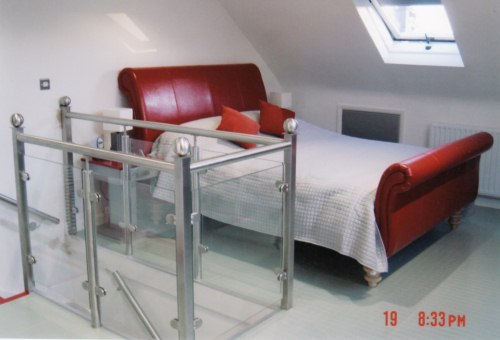 As a company we are dedicated to supplying beautiful, top quality furniture to create functional and stylish teenager's bedrooms. We realise how practical a bedroom should be and we help you to take a vision and idea to something much more solid – unique, hand made freestanding or fitted furniture that incorporates as much functionality and storage that you require.
We are able to create designs for both small and larger rooms, bringing real modern tastes or classic charm to suit your teenagers needs and that meet with your décor criteria! So whether it's a beautiful classic theme, vintage style or clean and contemporary style you wish to add to the room, then we will help you create the perfect look.
Our team know just how important it is to create a real haven, a room that they can call their own. So we take your ideas, required themes and colour schemes and transform tired, dated and even brand new rooms to delight even the most difficult teenager to please!
Teenagers in particular need a bedroom, a study and a games room all in one! Small or large, we can share our ideas and help take your vision from just an idea to something that's truly beautiful, stylish and everlasting.
High Sleepers
Larger Beds
Desks
Games Areas
Personalised Style
Fitted Bedrooms
Computer Stands
Tall Boys
Dressing Tables
We've over 23 years of experience creating exciting rooms with all the storage, bed, work and play space that can be suitably fitted.
Our ideas and designs can incorporate all the needs of a teenager, bringing you a room that has your child's own identity stamp on it too.
Whatever your bedroom requirements are, give us a call to discuss them in more detail and let us turn your bedroom into something you will love for years to come.
Using a range of materials and space saving or storage options, our creative team work hard to create restful bedrooms that allow teenagers to establish as their own space.
Whatever your bedroom requirements, the team here at The Fitted Furniture Specialists will put into place your thoughts, drawing up plans from accurate measurements and giving you the visuals before transferring the plans to our craftsmen. We will hand make your furniture to fit the childs bedroom precisely – creating comfort in style is made easy using our Home Consultancy and  design service.
We're hugely experienced in creating bespoke bedroom solutions for teenagers and children alike, contact our friendly team today for ideas and creations to transform their space 01268 418 704